Elevate Your Business to New Summits
Are you an Expert looking for a SUPPORTIVE NETWORK of STRATEGIC ACTION TAKERS to help your business grow?
Join the Circle
Reach new heights and play bigger with us. Less then 6 degrees of separation stands between you and your next client or customer. It begins with a few introductions to the right people and resources.
Bridge the gap and Grow Your Local Golden Horseshoe Business inside the Inner Circle!
Been Visible. Be Top of Mind.
Be the Go-To Expert!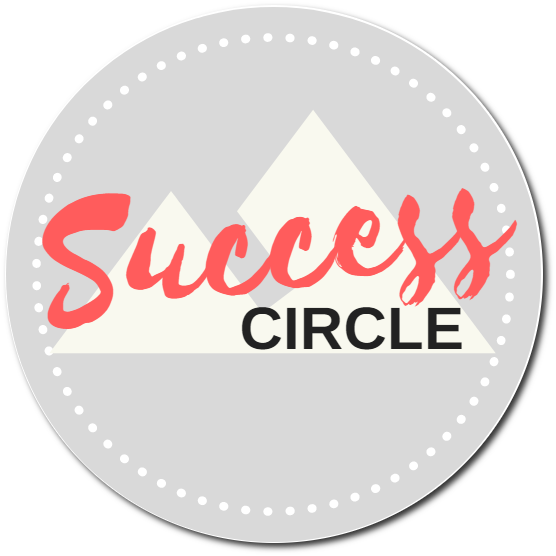 When you join the Inner Circle, you're joining a community that collaborates and supports one another to grow your local business to new levels.
Unlike typical networking groups that meet monthly, our community consistently builds relationships between live encounters, supporting one another all year long, take determined action towards our goals, tapping into one another's resources all WHILE intentionally and deliberately sharing one another's expertise.
** Build new relationships with other business owners across the Peninsula and Horseshoe areas using our member area online community center.
** Discover one another's expertise and discover some really awesome people you can share with your own online communities.
** Learn how to 10x your efforts and grow your Circle of Influence.
What you can EXPECT as a Member of the Circle in 2018...

Design Vision
Get Crystal Clear on what results you want for your business long term.

Define Purpose
Understand your purpose, so you find your specific drive and dedication to achieve your goals.

Develop Action Plans 
Map out your projects, goals, and actions steps and what resources you need to attain them.

Define Obstacles 
Know what is interrupting progress and how to get around those obstacles. Grow courage muscles to overcome fears, doubt and worry. 

Lock it in 
Gain peer support to remain accountable, create new habits that stick, and celebrate your wins.  Live without regrets!

Drive Results 
Make progress a priority with specific action steps and supportive accountability partners to keep you on task.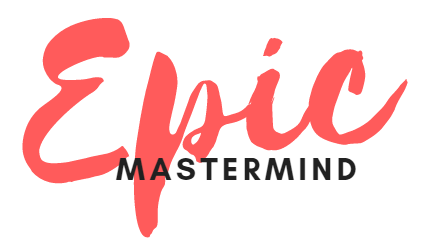 Our EPIC Mastermind group  is a supportive alliance of business owners who all want to create an impressive 2018 and transform their growth.
Learn how to:
Make the most of member tools and resources. Step by step help to get you set up inside the Circle and know EXACTLY what to do to begin reaching MORE people.
Develop your client attractor factor and take your business to the next level.
Super-size your Networking Strategies
How to genuinely create relationships that lead to clients.
Build your inbound marketing strategies
Expand your circle of influence, leverage your business, and reach more people
You'll have access to member tools and support to stay laser focused and on task.
Live Group Chats
Use Dashboard Chat Board and Forum
Email Updates
Accountability Partners
Planners and Worksheets to help keep momentum
Private Facebook Group
Take quick action now and be part of a forward thinking, enthusiastic, action-oriented EPIC MASTERMIND that will help you take your business to the next level.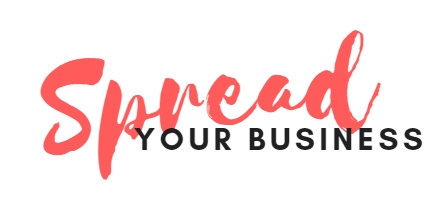 As a member, we'll help you spread the word about your business. You provide your expert content and our community will share it with their audiences. We'll show you how to do this easily and almost effortlessly.

Here are ways you can share content:

Toggle + to see more details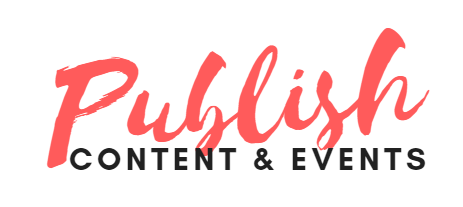 WEBSITE
Your content, events, and directory listing all appear in our website. You send, we format, SEO, schedule and share your content.
SOCIAL NETWORKS
We share your content and events through our GIIN Social Networks and sister networks.
NEWSLETTER
Your content and events will also be shared with our subscribers through our monthly newsletter.
... and then we Multiply Your Reach...

In the Inner Circle, you'll learn how to market your business through influence and introductions, using tools you already likely possess, and the power of community to feel supported, accountable and connected to a wider audience. When you put our strategies into action, you'll gain support from a wealth of people, tap into new resources, get in front of new people easily and consistently. Grow your visibility, authority and credibility while becoming empowered to take your business to the next level.
Plus...
Get in front of new ideal audiences consistently each month and grow your connections to potential new leads.
Tap into new clients effortlessly without being aggressive or salesy.
Become known as the go-to-expert in your niche throughout the Golden Horseshoe.
Get well-connected to people and resources in the community to help your business grow.
Set Goals, Keep on Task, Mastermind, and Tap into Resources.
Gain Support, Focus and Accountability towards what you want for your business.
Leverage your time, money and resources to create more time for the things you want to do.
Be seen as an incredible resource to others, that you're connected to, and stay top of mind!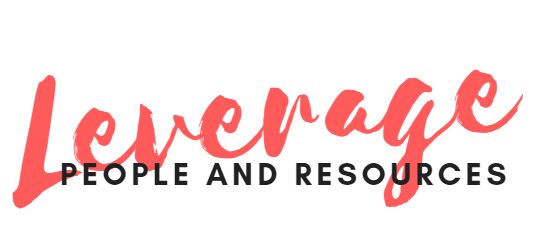 Attract PREQUALIFIED, IDEAL Audiences to your Business
Start Networking with Intention and Leverage the Power of People!
STOP using 100% of your own efforts!
How much more could we accomplish if we ALL helped one another out? A collaborative community, working together to spread the word, can generate massive impact for your businesses. Hold the door open for other's to speak to your community and allow other's to do the same for you!
Share OTHER Member's
By Sharing You ...
Access informative, educational, inspirational and supportive content to share anytime.
Become a recommended resource
Get promoted to new audiences
Stay TOP of mind with your own audience.
Raise your own visibility
Get "SEEN" as well connected.
Save money on your marketing costs
Find New Clients and Customers in someone else's audience
Introduce your audience to new resources
Grow Your Tribe/Followers/Leads
Collaborate and Partner
Here's just a glimpse at what collaborating can do for you...
Stop Working Solo
Get well-connected
Create long lasting friendships
Tap into other people's skills
Open doors to next BIG opportunities
Free up time through duplication
Collaborate with other business owners on new products, programs or services
Get unstuck - tap into other minds to brainstorm
Grow Your Income
YES! I Want to Join the Inner Circle >>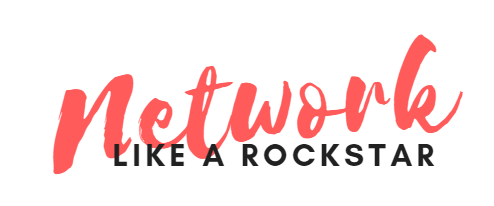 LEARNING MODULES AND LIVE CALLS
Learn using our online Inbound Marketing modules and jump on live calls for Q&A sessions. Live calls also spotlight your business!
PRIVATE FACEBOOK GROUP
Access Secret Facebook Community for Members Only and build relationships with your ideal partners with ideal audiences.
PRIVATE MEMBER-ONLY FORUMS
Join other members in our own online Private Member Forum to meet members, start discussions, brainstorm ideas, find strategic partners, joint ventures or create masterminds.
We'll show you how to stay top of mind ALL MONTH LONG between live local networking meetings and ALWAYS be connecting to new audiences, people and resources for your next client or opportunity!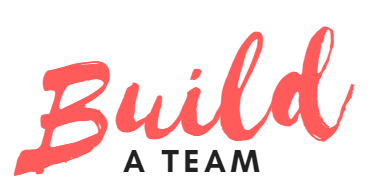 By being part of the Inner Circle You ...
✓ Have a strategic partners working on your behalf to make sure audiences know about you and members shares you consistently.
✓ SAVE HUGE money on marketing costs.
✓ Get in front of NEW and LARGER AUDIENCES and attract new clients or customers.
✓ Get seen everywhere. Have MULTIPLE SOURCES sharing your business. If lots of people are sharing you, you must be someone to know!
✓ Get tons of REFERRALS from word of mouth promotion.
✓ SPREAD new ANNOUNCEMENTS FAST with little effort
✓ Become a Local Influencer and Grow Your Visibility
✓ MULTIPLY YOUR REACH and EFFORTS many times over - more than you could ever do on your own!
PLUS...
✓ Find new people to PARTNER with on projects.
✓ STOP WORKING SOLO and always have people to connect with.
✓ Access a MASTERMIND community that helps you stay the course, focusing on your goals.
✓ Tap into community to BRAINSTORM new ideas.
✓ Always have a place to gain FEEDBACK and support when you need it.
✓ LEVERAGE your business by accessing potential team mates or partners to help reduce the overwhelm, increase productivity, create systems, and delegate work or even clone yourself!
✓ Make LONG-LASTING FRIENDSHIPS with like-minded folks like yourself.


Join Our Inner Circle Community!
The Inner Circle Includes:
* Tapping into our Marketing Expertise
* Syndicating Your WordPress Blog (Put Sharing on Autopilot!)
* Share Unlimited Content (Articles, Video's, Content Offers)
* Share Your Business Events
* Send Monthly Solo eblasts
* Extended Business Listing
* Tap into new communities and networks
* Access Coaching Calls
* Access Learning Modules
* Create or Join a Mastermind Group
* Access Business Network Online Anytime
* Access Business Resource Directory
* Access Inner Circle Facebook Group
* Learn marketing skills that attract new leads
* Consistently get your business promoted
* PLUS - Highlight your expertise - Get on our speaker list to present at one of our upcoming webinars or summits .
We'll promote you, even while you sleep! Tap into the collaborative community and grow exponentially!
EASY MONTHLY PAYMENT PLAN:
$29.99 for first month (startup phase), then $69.00 per month

Save even more when you pay in full!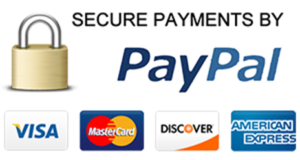 FULL PAYMENT:
Billed yearly at $697 CAD

$697 - 1 FULL YEAR!!
Get Invoiced Monthly or Yearly:
Need a paper invoice? We can send you monthly invoices for payment via Square. Invoice can be paid online, by phone or monthly subscription. $32 for first month (startup phase), then $72.00 per month (incl. admin fee)
To get invoiced monthly, please click this link and complete the online form