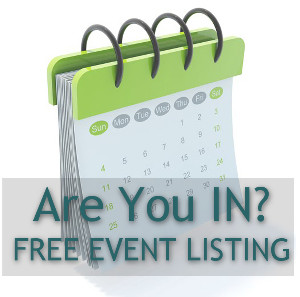 Free LOCAL Niagara Area Event Listing
Got an event in Niagara or surrounding area? List it for FREE!
We'd love to know what events you have going on! Fill in the request form below with your details. Your event will appear on website in 48 business hours or less.
Workshops, Seminars, Webinars, Online Summits, Live Summits, Teleclasses, Tele-calls, Festivals, Concert or Benefit, Fundraisers, Open Houses (not provided by real estate agents), Bazaars, Conferences (live or online), Expos / Exhibits / Shows, Information Sessions/Tasters, Awards Dinners, Live or Online Classes (not provided through School Board or College/University), and Grand Openings.
Boost Your Event for $69.00/mo.
* Shared on Multiple Social Network Platforms multiple times weekly over 30 day period
* Included in Monthly Newsletter
* Elite Circle Members will Share Your Event
* Included in Homepage Featured Event Slider
Boost Your Event: $69.00 CAD
Pay for Booster and fill in form upon payment completion.
OR Become Elite Circle Member
Share events, listing, content inside our community member area and get unlimited sharing each month!
Spread the word and Share this page! Let other business owners know they can share their events free too! Use the icons below to share with your favourite social networks.