February 2nd, 2018 by
Karen Hilts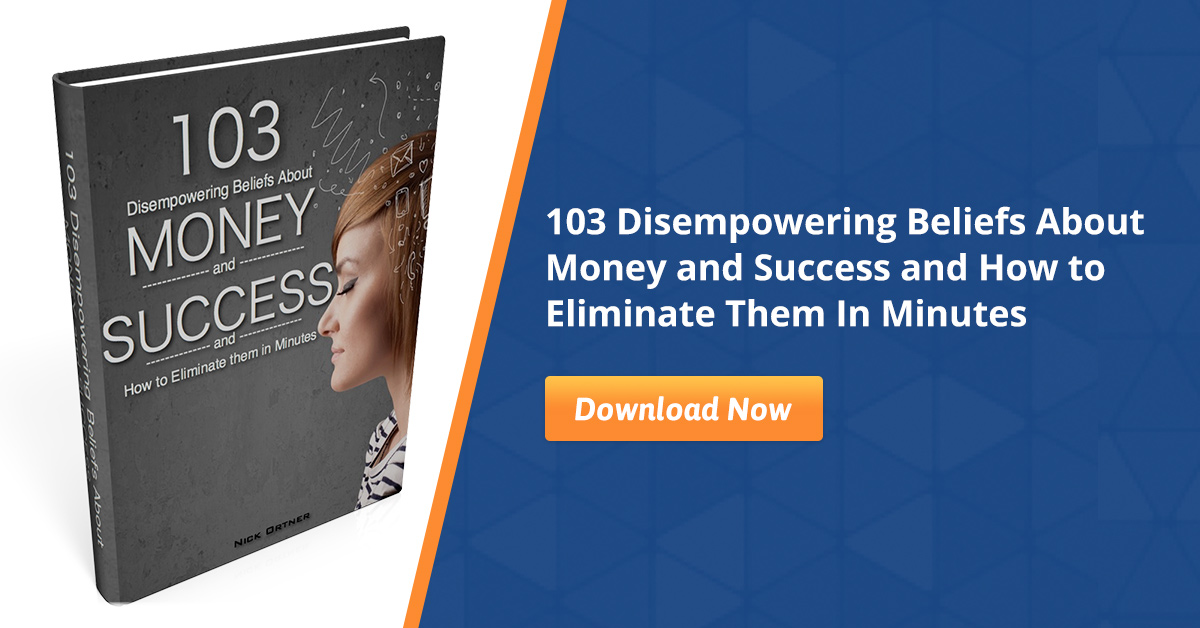 Have you ever heard the phrase, "You don't know what you don't know"?
Well, today I want to share with you a free eBook for which this phrase is especially applicable.
You see, most people have negative and limiting beliefs around money and success, that they're completely unaware of. They simply don't know what they don't know.
And it's not their fault. Trying to discover what they are is like trying to look in your blind spot when you have a stiff neck…it's just not easy to see there!
But I think this free eBook can help make it so much easier for you…
It's called "103 Disempowering Beliefs About Money and Success and How to Eliminate Them in Minutes," and it was written by my friend, New York Times and Amazon #1 best-selling author, Nick Ortner.